The Aims of the Paulo Freire Institute include promoting literacy (of the word and of the world) among children and adults; helping parents develop their skills as their children's first educators and empowering people to improve their quality of life and become active citizens in society.
We try to:
empower
promote self-development
increase self-confidence
of each and every individual; especially the vulnerable and excluded in society.
Illiteracy is a complex issue and needs to be tackled holistically. We use three interrelated approaches:
community development
non-formal education
community social work
Today the Paulo Freire Institute has the following main target groups:
As mentioned above the Paulo Freire Institute has deep roots in the Żejtun Community. The Jesuits lived close to the people. Today the Institute is part of the landscape at Żejtun. We are well known in the community. We have excellent relations with the Local Council; the Parish; other NGOs. Many parents send their children to our activities. Many volunteers from Żejtun and surrounding villages give their time to help out in our programmes. Over the years the Institute has organised activities involving the whole community including our annual Talent Show. Last year's (2018) Talent Show included:
a puppet show;
a choir;
a play based on Shakespeare's Romeo and Juliet;
drums;
refreshments prepared by the cookery class;
and a play on bullying prepared by the parents.
A very important asset we have is our Social Work Service which has been running since 2001 when the Institute was founded. At present two social workers employed by FSWS have been carrying out Community Social Work at our premises. Persons self refer or are referred by other services within FSWS and other agencies. This Social Work Service is well known throughout the community as the social workers have built a great deal of trust with the people.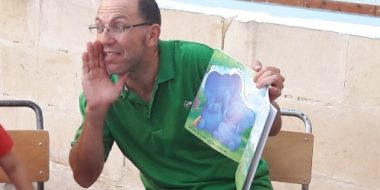 Primary school children with learning difficulties are referred to us mainly through the Primary schools in Żejtun. Our strategy is twofold: We work on motivating the children to read by helping them associate reading with something enjoyable. Furthermore, with those who need it, we offer them and their families the service of a social worker and therapy. We hope that this will enable them to overcome the blockages which do not allow them to grow, learn and flourish.
We organise a reading club once a week. These sessions are led by a teacher who is well trained on literacy, and is assisted by a large group of young volunteers. The aim of this activity is to ensure children associate reading with a positive experience. As soon as the children arrive, they have physical activities in the yard. Then they go to the hall for some educational games followed by one to one reading sessions with volunteers. The session ends with a story and a prayer.
Storytelling
The younger children who attend have a storytelling activity, prepared by an expert, which helps them to develop pre-reading skills. Volunteers have a training session before the children's session every week. Parents accompanying their children have informal chats with our social workers. In summer around forty children attend while in winter twenty come consistently. Often children who start attending bring their friends.
With secondary school children our strategy is different. We provide positive educational activities to encourage them to have a new look at education in general. The experiences we provide include Music; Drama and Home Economics in summer. Experienced teachers in these fields are hired to do this. The BOV Joseph Calleja Foundation has sponsored some of these projects. Acting on the advice of a Music Therapist we have obtained a set of djembes and a musical keyboard. We have also set up a handsome stage in the yard and have used our kitchen for home economics sessions. The fact that a group of children come consistently for all sessions every week is very encouraging.
The Strategy we are using with parents is to try to empower them to help in their children's education. Presently social workers are meeting parents who wish do so informally every week during sessions of the reading club. In these sessions parents have the opportunity to discuss issues related to parenting skills. This summer with the help of a drama teacher, parents discussed issues relating to bullying, prepared and presented a play which they wrote together on the topic in front of their children with the aim of passing on a message on how to tackle the issue.
Social workers help particular families who need their help and refer some of these for family therapy given by a systemic family therapist on our premises.
With the help of volunteers we also offer one-to-one sessions in Basic Maltese and Basic English. We also offer courses in Basic ICT mainly for pensioners. Several courses in Adult Education offered by Lifelong Learning and Jobsplus take place at our Institute throughout the year.
Iċ-Ċavetta app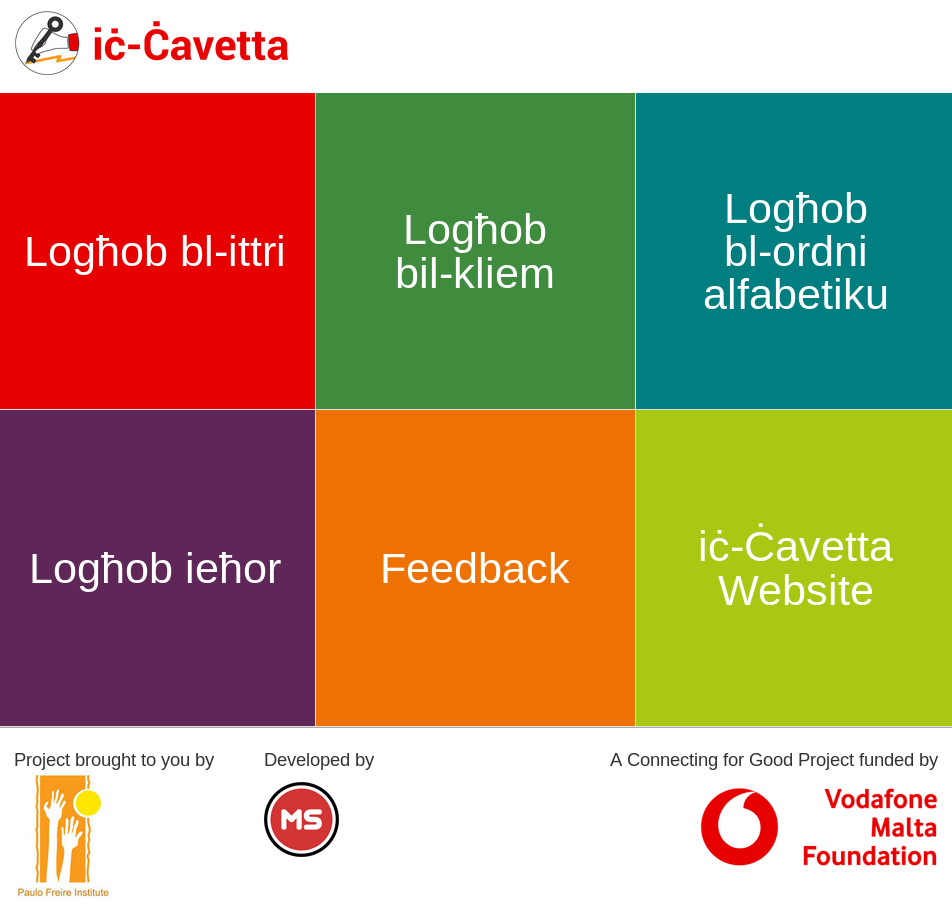 Over the last ten years the Institute has worked to develop Iċ-Ċavetta a Maltese Literacy toolkit for youths and adults. This has been done initially with EU Funding and in collaboration with other NGOs.
More recently, with the sponsorship of the Vodafone Malta Foundation iċ-Ċavetta has been digitalised into an app and made available on the internet. Anyone can download this tool for free and use it. The Institute is presently exploring ways to promote iċ-Ċavetta among its intended target group.
We see the promotion of Literacy; the Social Work Service and Community Development as ways to promote justice, empowerment and to build peace.
Through the Paulo Freire Institute we strive to build bridges, and help to construct a strong community. We strive to help persons to rediscover their dignity. In all this we wish to praise God.